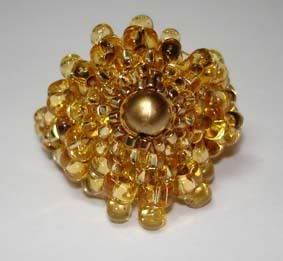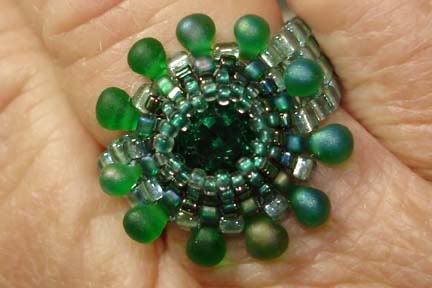 Beaded Rings - large and glittery, I just love them. I now have a collection of rings to wear with different outfits and mostly don't worry about how well they match with my other jewellery. They can be much the same colour, but not necessarily the same style or beads etc.
Thought you might like to see a couple:
Although they look similar, they are completely different stitches. The gold one is brick stitch around a bead, and the green one is made in the peyote stitch style used with rivolis. The stone in the middle is from a broken necklace, but it looks like a small rivoli.