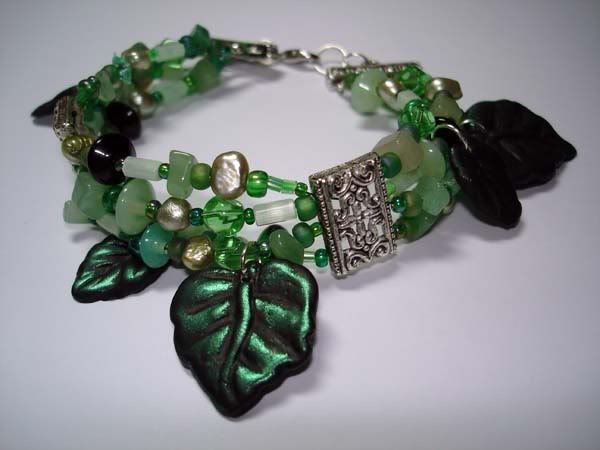 Just finished adding a couple of items to my Etsy Dust Sale section. These items have been discounted by 15% for the month of July and the Dust Team are hard at work keeping our promotion running. There are lots of great items in the sale. Increasing Australian consumers awareness about Etsy has been a bit of a long haul over the past 12 months or so, but I can see from the increasing numbers of Australian sites that there are many more people talking about Etsy out there.
Keep up the good work.
My latest addition is this bracelet which features some polymer clay beads made by my daughter Catriona who is a very talented beader in her own right.